For Christmas a (good) few years ago I very happily received a small, secondhand, jewellery kiln and all the accoutrements required for a number of enameling projects. Sadly, I have only used it a handful of times for a few reasons...
1. It cost a lot to run.
2. It makes my husband very nervous (I had to buy a fire extinguisher to help alleviate his fears)
3. I don't have a dedicated work space for it, so it takes planning to get out and to pack away etc (and basically I'm too lazy/disorganised for that).
I quite often feel a bit guilty/frustrated by this but I have recently stumbled across Efcolour Enamels on Cooksongold.com
I treated myself to the starter set below and, boy, was I delighted that I did!! The stuff is fabulous.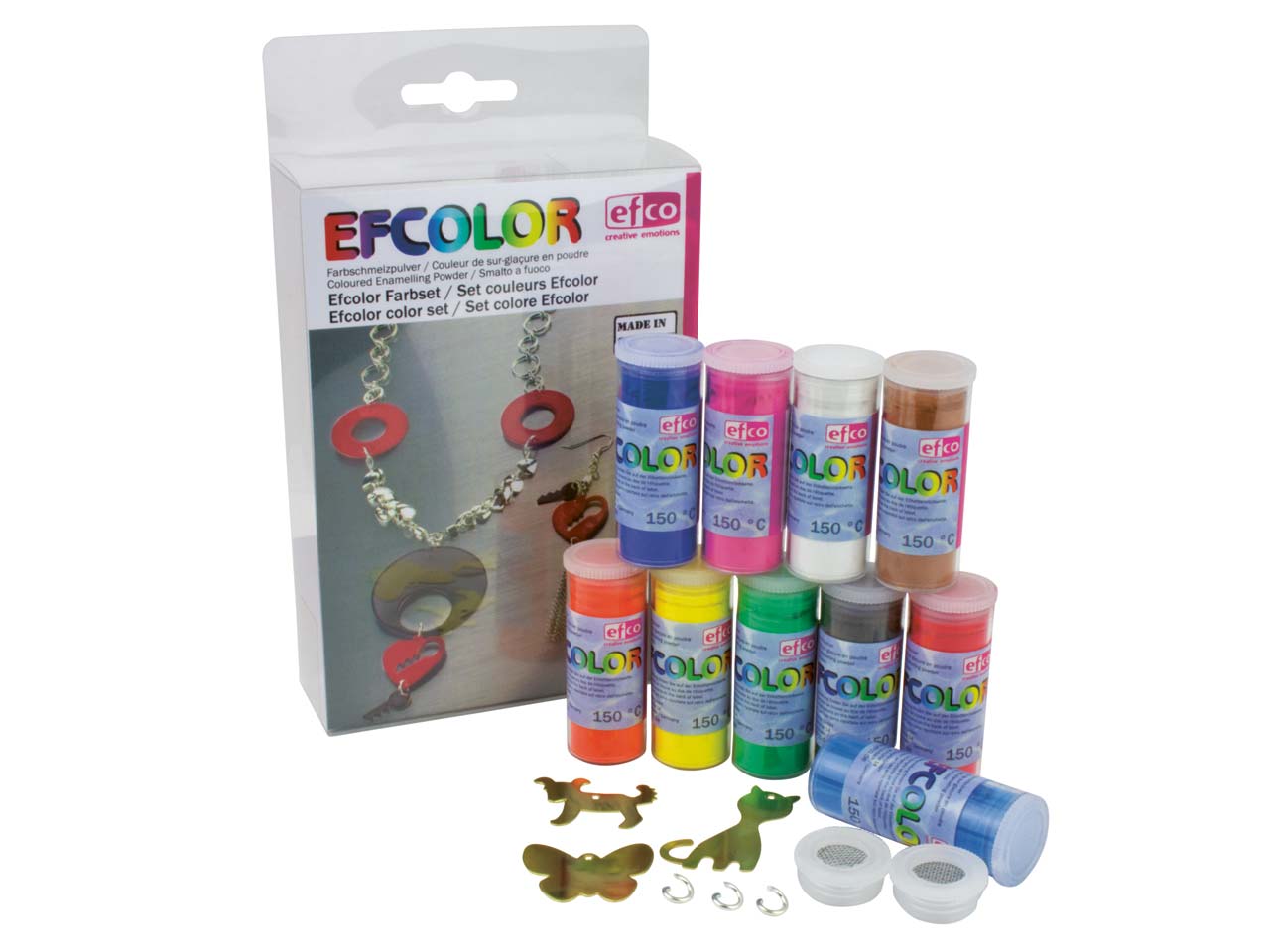 They are low temperature enamel powders that "fire" at 150°C, how amazing is that?!
The starter kit contains 10 x 10ml pots of different, brightly coloured powders, a couple of sieve tops that can be fitted directly to each pot and a few metal blanks.
For my first project I used my kitchen oven but when I realised how great the stuff was I bit the bullet and bought the tealight stove - another purchase I certainly don't regret.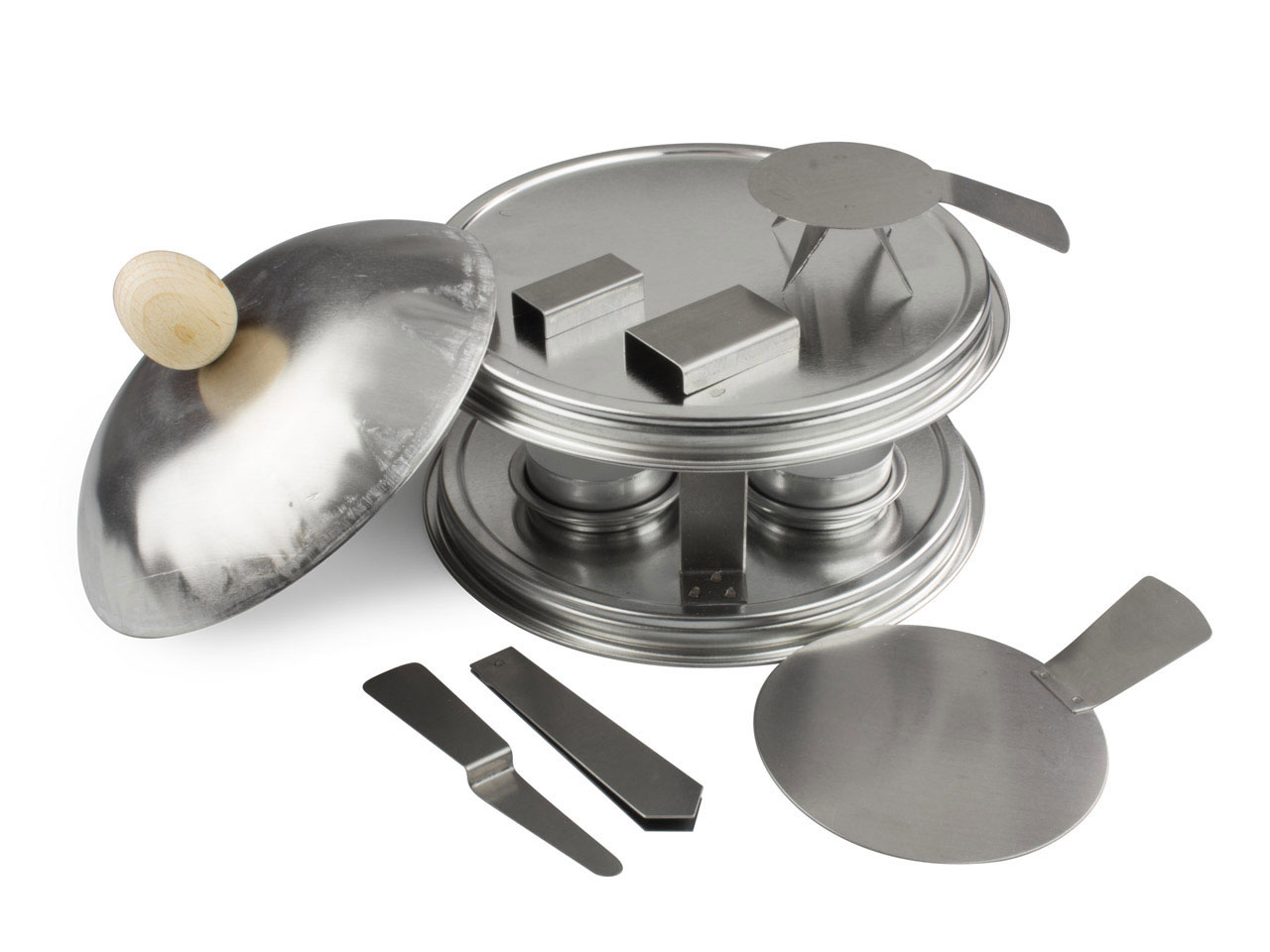 Here's mine after a few (very enjoyable) enameling sessions (with a glimpse of a scented tealight I used to add an extra level of pleasure)...
Another handy purchase was a packet of extra sieve tops as you only get 2 in the starter set, a few more come in useful as it saves having to clean them between powders when using a number of colours. One per pot would be the ideal but I have already spent enough so I'll make do for now.
They're easy enough to clean, the pic below shows one before cleaning and the others after the cleaning - I just used a dry cloth after tapping away the excess.
I've been a busy little beaver with the stuff and will share some things I've learnt and a few projects in upcoming posts.
Just for comparison though - in the photo below, I made the top pair of earrings with "proper enamel" in the kiln and the bottom ones were made using Efcolor enamel
.
As you can see the results are quite different but, in my opinion, both have their own pleasing qualities- would you agree?
Until next time, craft in earnest!
Craftin' Ernest x